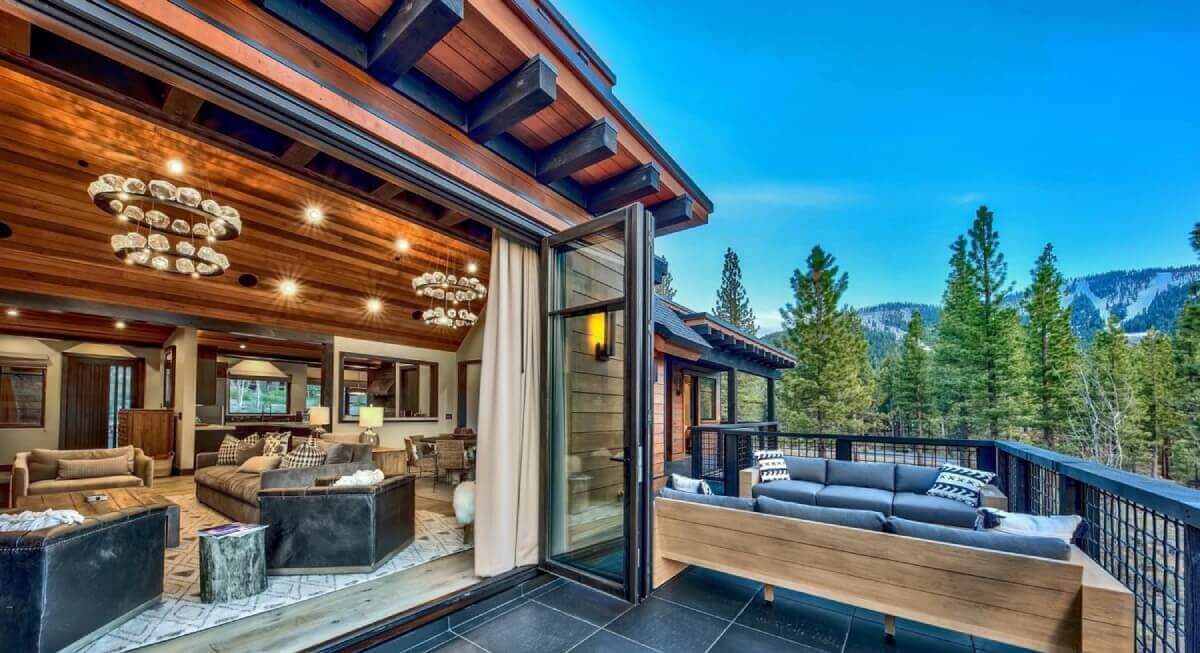 About Lake Tahoe Vacation Rental Assistance
History & Vision
Vacation Rental Assistance was founded in 2008 and provides services to second homeowners and guests in South Lake Tahoe, North Lake Tahoe, and Truckee. Stationed in South Lake Tahoe, California, Lake Tahoe Vacation Rental Assistance has built a reputation as one of the best solutions to Lake Tahoe vacation rental service needs. Starting initially as a simple booking inspection service, we've grown into a comprehensive Lake Tahoe vacation rental property management company, professionally servicing the Lake Tahoe area.
Starting Vacation Rental Assistance wasn't rocket science. There was a clear need for aid to the VRBO market with traditional management solutions having poor reviews and taking a huge portion of the revenue. There just wasn't quality help for a rapidly growing market and we saw this through the homeowner perspective. So, we filled the niche with a simple service, dedicated quality, fair prices, and a 'don't be evil' mentality. The only thing that has changed since is we've expanded our service scope significantly, but customer service remains priority #1.
Having spent countless hours and over a decade of experimenting with best field service practices, we've designed our model to our satisfaction and are now offering it as the foundation of our full service model. Our hope is to bring affordable property care and management services to second homeowners in need of a better option, establishing ourself as a trusted brand in the heart of the booming vacation rental industry.
Principles
We have an attitude around here to do the right thing, always! We want whoever we're working with to be happy, which is why we guarantee anything we do. If we make a mistake, we're the first to admit it and mend our errors. We hold ourselves and our quality very accountable. Every week our staff meets to discuss our operations, how they can be improved, and how we can be better. This attitude isn't for money, it's for principles.
Employees
Our staff mean everything to us. Everyone working for us makes far over minimum wage, no matter the position. We do frequent staff parties and let our team choose what they want to do. We run cash bonus programs, and hand out fun and tailored bonuses every single month including nice steak dinners, gift certificates, show tickets, outdoor gear, and more. All staff are eligible for bonuses, raises, promotions and we always promote and hire-up from within whenever possible. We encourage personal and career growth and a work hard, play hard mentality. The way we treat staff is paramount to delivering the service we are known for. For those interested in working for Vacation Rental Assistance, please see our employment page.
A Final Word on Lake Tahoe Property Management
Thank you for reading about us – we're very thankful. We hope for an opportunity to serve you and earn your business. We believe Lake Tahoe Vacation Rental Assistance provides the greatest value and the best service in Lake Tahoe focused on property management and vacation rental services. Granted you hire us, we will work diligently to care for your home day and night. That is a guarantee that comes with personality and character, not a business machine.
We encourage you to contact us with any questions you may have. Discover why our affordable rates, local and experienced team, compassionate and friendly, yet professional attitude is not the only reason homeowners and travelers are choosing Lake Tahoe Vacation Rental Assistance for their various needs.
Thank you for your time!