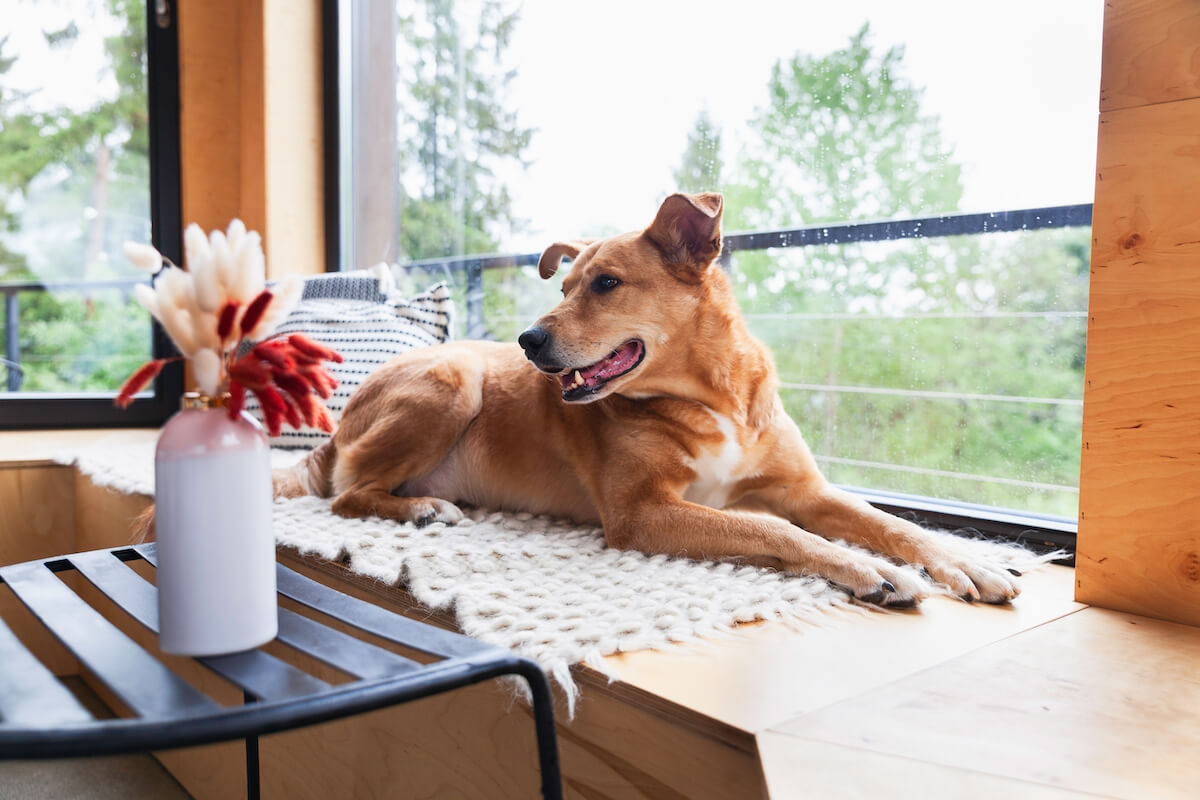 Lake Tahoe Pet friendly Cabins and Vacation Rentals
Your frequently asked questions about Pet Friendly Lake Tahoe accommodations answered!
Are there any dog-friendly beaches or parks near Lake Tahoe?
Lake Tahoe has several dog-friendly beaches and parks, including Kiva Beach, Chimney Beach, and North Tahoe Beach. Be sure to check our Guide to Visiting Lake Tahoe with Dogs and learn about leash laws and seasonal access for dogs.
Are there any additional fees for pet-friendly cabins and vacation rentals in Lake Tahoe?
The pet fee charge is $150 for up to two dogs.
How many dogs are allowed per guest?
We allow a maximum of 2 dogs per guest.
Is prior permission required for bringing dogs to the property?
Yes, please contact us in advance to confirm our pet requirements and notify us about your pets.
Is there a fee for bringing a licensed service animal?
No, service animals are exempt from pet fees as per law.
Should we inform you about bringing a licensed service animal?
While not mandatory, we appreciate being informed to avoid confusion and potential misunderstandings.
Are service animals allowed in all homes managed by VRA Lake Tahoe?
We adhere to all service animal laws and accommodate them in compliance with local regulations. However, some homes may be more suitable for service animals than others, and we may suggest alternative options in certain cases.
Which types of pets are permitted on our Lake Tahoe vacation rentals?
We only allow dogs at our vacation rentals.
What are the responsibilities of guests bringing dogs?
Dogs must not be left unattended (unless crated), be house-trained, and guests must clean up after them. Please report any damages caused by your pet.
What if our dog causes damage to the property?
Contact us immediately so we can work together to resolve the issue and maintain the quality of our properties for future guests. We strive to continue hosting pet-friendly groups and appreciate your cooperation.