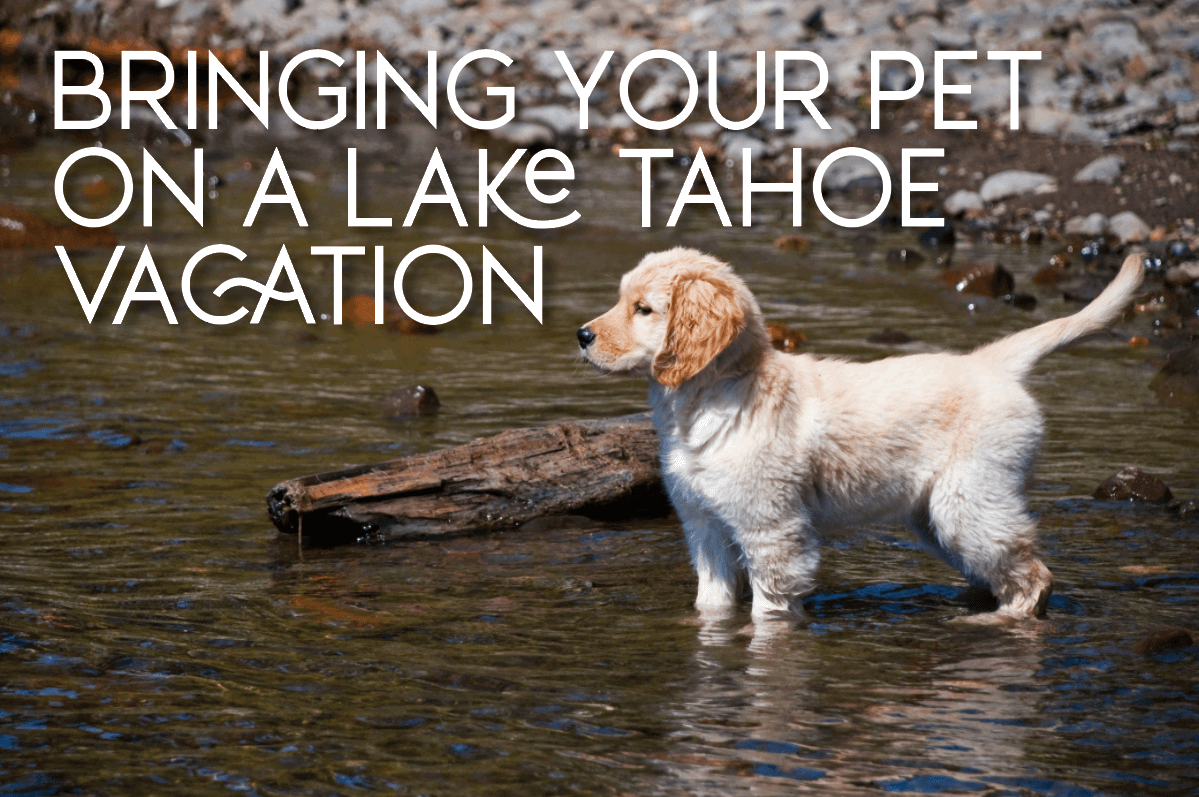 Your Guide to Visiting Lake Tahoe with Dogs
Is there anything better than spending an awesome vacation at Lake Tahoe? The glimmering water, the stunning views, and, of course, the many outdoor activities available make it the perfect spot for a getaway and time of the year.
But what could make it even better – bringing your furry friend along of course! The area is home to many dog-friendly trails and parks, as well as opportunities for swimming, boat rides, and more. Here is your guide to visiting Lake Tahoe with dogs!
Take a Truckee River Float Trip
Truckee River Raft Company in Tahoe City loves dogs, so they are welcome to go on rafting trips with you! Their Tahoe City rafting excursion is a 5-mile, self-guided float down the Truckee River. This trip is great for anyone who wants to spend a great day rafting on the river in Tahoe City aside from whitewater rafting. Depending on how fast you go and how many stops you make, the trip would take about 2–3 hours.
The trip starts in Tahoe City, north of Lake Tahoe, and ends on the patio of the River Ranch Lodge. If you want to spend some time on the patio and enjoy their facility, you might have to leave your Fido at your accommodation because dogs are not allowed on River Ranch Lodge's patio.
Go for a Hike at Cascade Falls
The trail at Cascade Falls is an easy-to-moderate hike that is just over 2 miles long and features beautiful views of a 200-foot tall waterfall as well as the surrounding forest.
Cascade Falls is a great option for those who want to enjoy a relatively short hike with their dog, as it can be completed in under an hour. Just be sure to keep your furry friend on a leash at all times and clean up after them if they make any mess along the way.
Visit Dog-friendly Beaches in Lake Tahoe
There are a number of beaches in Lake Tahoe where your four-legged friend can enjoy the water and sand. Kiva Beach on the North Shore of Lake Tahoe is an awesome option for those looking for the best and most calm beach experience. The snow-covered Sierras towering over the water made for an amazing view.
Carnelian West Beach is another popular choice for dog owners, as it offers plenty of space for your dog to run around. It has long, flat, fine-grained stretches of sand and blue water where dogs on leashes can play in the water for hours.
Zephyr Cove Beach is a great option for those looking for a more active beach experience. This area has a completely different beachy vibe, with classic big boulders and rock-hopping to jump off rocks into the clear water. You might want to bring some dog boots to protect those paws!
Have Some Off-leash Time at Bijou Community Park
Bijou Community Park has areas where both small and large dogs can run free. It is about 38,000 square feet of outdoor space for you and your Fido.
It is also a great place for your dog to meet new people and make new dog friends. The park has lots of shade, grassy areas, lots of shade, dog sanitary stations, benches for resting, and water.
Go to Truckee Thursdays
Truckee Thursdays is a summer weekly event that takes place in the historic Truckee town located The event features a variety of activities and attractions for both locals and visitors to enjoy. One of the most popular attractions at Truckee Thursdays is the dog-friendly atmosphere.
On-leashed dogs are welcomed, and this makes Truckee Thursdays the perfect activity for those who want to enjoy a day out with their furry friend. In addition to being a great place for dogs, Truckee Thursdays also offers a wide range of activities for humans. There is live music, food trucks, and a variety of local vendors to browse.
Kayaking
Lake Tahoe is a great place to take your dog kayaking. Not only is the scenery beautiful, but your dog will love being out on the water. Day Go Adventures is a rental shop that welcomes dogs and even supplies Ruffwear life vests for them. Kayaking with your dog is a great way to bond and have some fun together. Plus, it's a great workout for both of you!
Go for a Meal Together
There are many great places to dine with your dog in Lake Tahoe. McP's Taphouse, Cold Water Brewery and Grill, Base Camp Pizza Co, and Sonney's BBQ Shack Bar & Grill are all great options that will welcome your furry friend with open arms. These restaurants all have outdoor seating areas where your dog can join you while you enjoy a meal.
Tips for Traveling with Your Dog to Lake Tahoe
Here are a few things to keep in mind when planning a Lake Tahoe vacation with your furry friend:
Make sure your dog has a collar with ID tags.
Lake Tahoe is at a high elevation, so if your dog is not used to hiking, start with shorter trails and work up to longer ones.
Bring plenty of water and food for your dog, as well as a bowl and a leash.
Be aware of wildlife in the area, including bears, mountain lions, and coyotes.
If you're staying in a hotel or rental property, make sure it is dog-friendly before booking.
In a Few Words,
When you bring your dog on a Lake Tahoe vacation, there are many activities to enjoy together.
With a little planning, you and your furry friend can have a wonderful time in this beautiful place. Whether you're looking for a place to stay, things to do, or places to eat, you both will be sure to find something to love.
Book your pet-friendly accommodation in Lake Tahoe today, and start packing up your bags and hitting the road!
Commonly Asked Questions About Visiting Lake Tahoe With Dogs
Is Lake Tahoe dog-friendly?
Yes, Lake Tahoe is a very dog-friendly destination! There are many hotels, restaurants, and attractions that welcome dogs. It is important to note that some hotels and restaurants do have restrictions on dogs, so be sure to check before you bring your furry friend there.
What are some dog-friendly beaches in Lake Tahoe?
There are some dog-friendly beaches in Lake Tahoe, including Kiva Beach, Carnelian West Beach, and Zephyr Cove Beach. Remember to keep them on leash whenever it's required.
Are dogs allowed in South Lake Tahoe?
Yes, dogs are allowed in South Lake Tahoe! In fact, there are many fun activities you can do with your Fido such as kayaking, hiking, dining, etc.