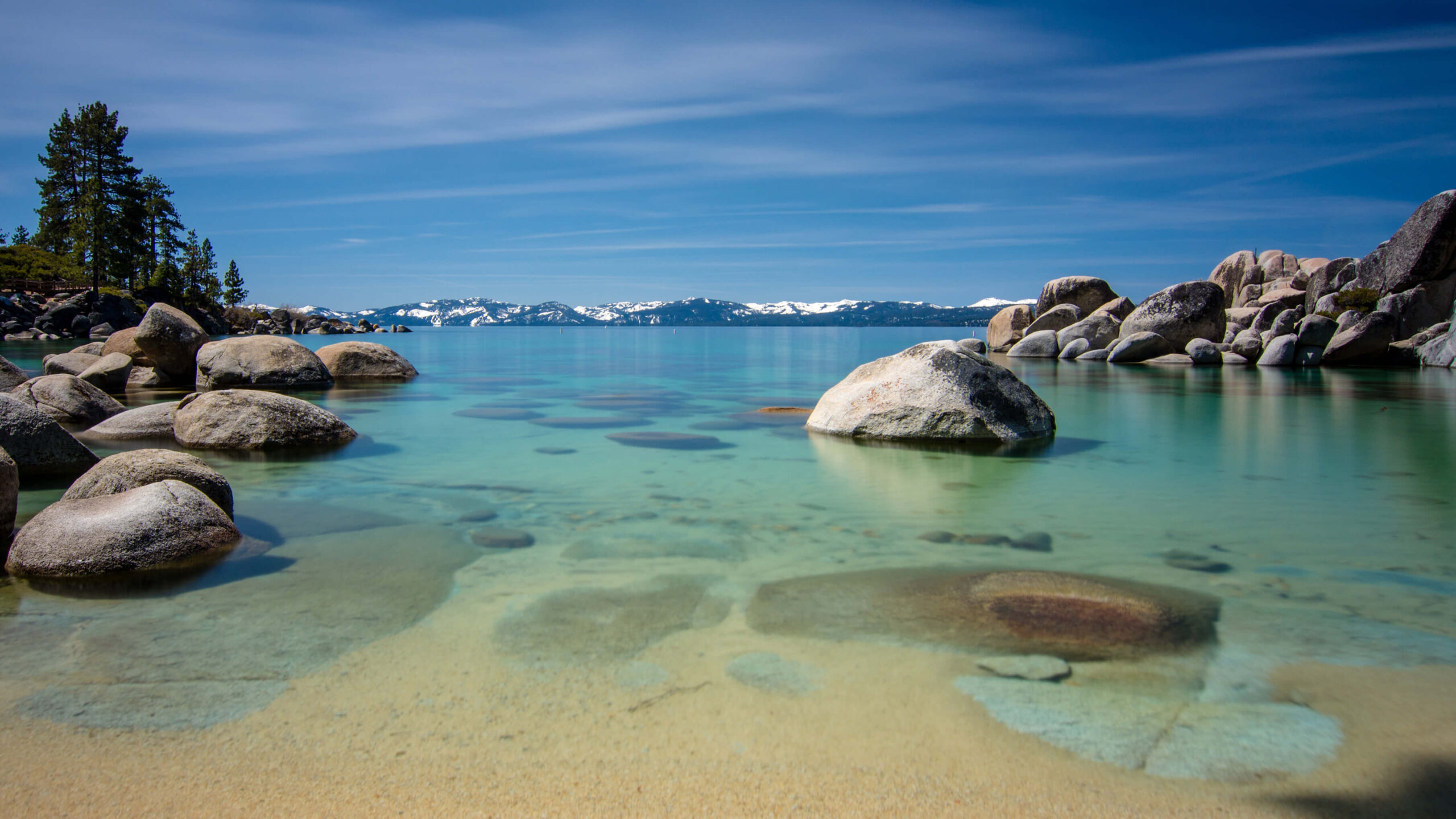 The Traveler's Guide On Things To Do In North Lake Tahoe
Without questions, there are a lot of things to do in North Lake Tahoe – and all year round. Located in the Sierra Nevada Mountains, North Lake Tahoe has incredible peak views and picturesque alpine lakes. Whether you're looking for an action-packed vacation filled with outdoor activities or a relaxing getaway, North Lake Tahoe is for you. Renowned for its epic winter sports scene and known for its scenic hiking trails, North Lake Tahoe is jam-packed with activities. Also, with great spa spots, shopping centers and tasty restaurants, North Lake Tahoe has something for everyone.
Outdoor Activities in North Lake Tahoe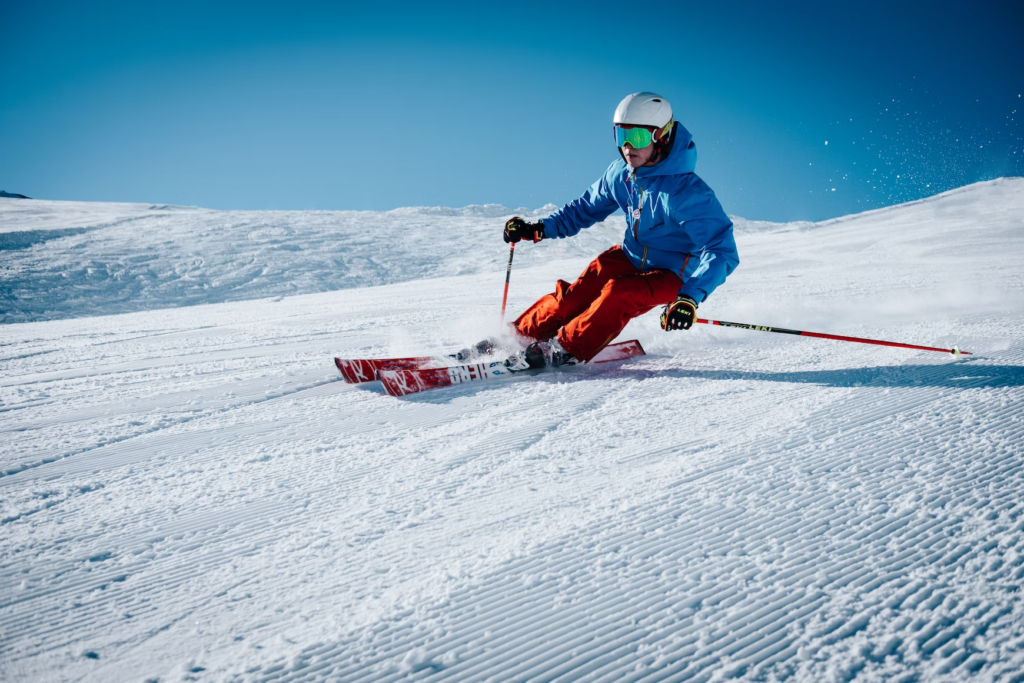 Hit The Slopes
Lake Tahoe has some of the best ski resorts in North America, and North Lake Tahoe has all your snow sports needs. With several downhill ski resorts located in North Lake Tahoe, you can enjoy private or group lessons, backcountry experiences and runs for all skill levels. From skiing, snowboarding, snow tubing, snowshoeing and sledding, North Lake Tahoe has it all. Some great ski resorts waiting for you in North Lake Tahoe are Northstar California Skiing & Snowboarding, Palisades Tahoe, which is world-renowned and last but not least, a paradise for ski lovers: Mt. Rose.
Along with the amazing ski facilities, North Lake Tahoe has some excellent après-ski options. After an exciting day on the slopes, kick back and relax by the fire pit with a hot chocolate or a locally brewed frosty beer. From high-end to laid back venues, North Lake Tahoe has an après to suit you. Sip on champagne in the Ritz-Carlton, or head on over to the Sunnyside Restaurant & Lodge for their famous Buffalo Trace Hot Toddy and cozy wood-burning fireplace.
Hiking
North Lake Tahoe has great hiking trails which range from easy strolls to steep uphill climbs into the clouds. Hiking in North Lake Tahoe has it all, from scenic forest walks to spectacular waterfall views at Shirley Canyon. Some popular hiking trails include the Tahoe Rim Trail, Flume Trail and the Glacier Meadow Loop. There are also some great campgrounds located near North Lake Tahoe, allowing you to wake up in nature and get an early start on your hike. Some campgrounds include Sagehen Creek Campground and Mt. Rose Campground.
On The Water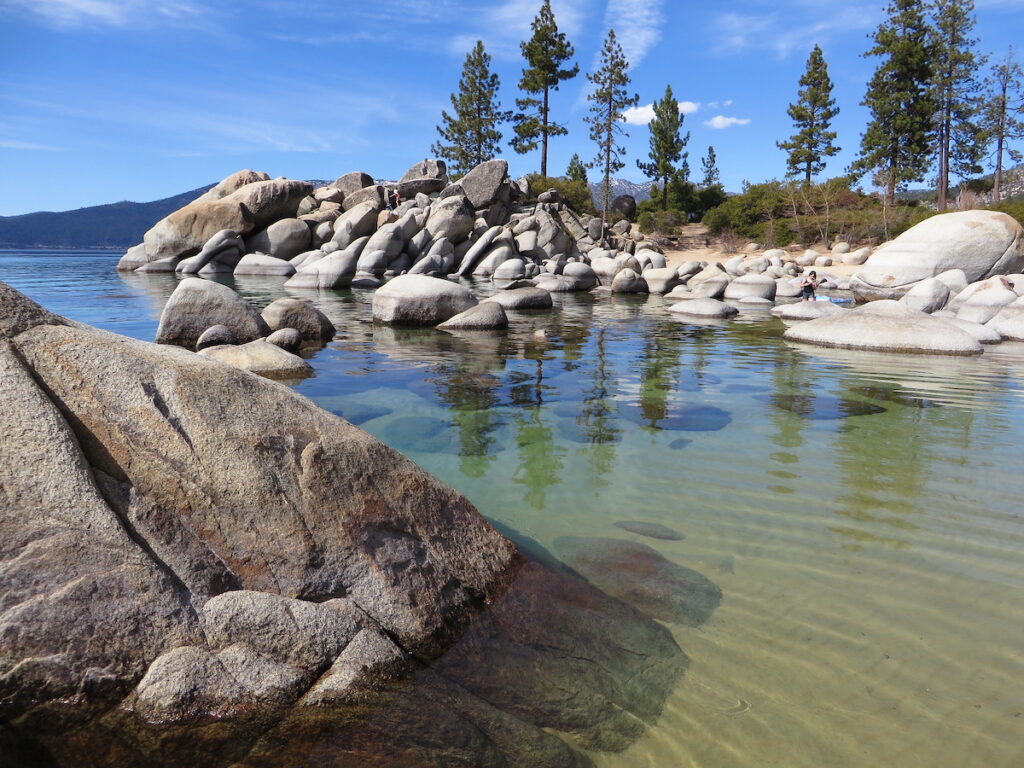 There is no shortage of exciting water activities to do in North Lake Tahoe. Explore the lake's natural beauty on a relaxing paddleboard, kayak or canoe. For a truly unique and unforgettable experience at Lake Tahoe, be sure to check out Clearly Tahoe, located in the stunning Sand Harbor. Offering clear bottom kayaks and paddle boards, this extraordinary rental company provides you with the opportunity to explore the crystal-clear waters of Lake Tahoe in a whole new way. In addition to their transparent watercraft, they also offer regular paddle boards and kayaks for those who prefer a more traditional experience. Paddling through the pristine waters of Sand Harbor while gazing down at the vibrant aquatic life and captivating underwater landscapes beneath your clear bottom kayak or paddle board is an adventure you won't want to miss during your visit to Lake Tahoe.
If you're looking for something more fast and exciting there are also jet skis and motor boats available to rent throughout North Lake tahoe. If you really want the VIP experience, set sail on a lake cruise aboard a paddlewheeler, dining and drinking with friends and family.
Food & Drinks
North Lake Tahoe has an extensive selection of dining options for you to choose from. Whether you're looking for a quick bite to eat, a tasty takeaway spot or a gourmet sit down meal, North Lake Tahoe's endless options have you covered. Head to Austin's Family Restaurant for some authentic American comfort food or satisfy your taste buds at the Tahoe Fusion Food Truck. For something more special, enjoy the spectacular views and fine dining at Manzanita, perched mid-mountain at the Ritz-Carlton.
If you're ever in the Truckee area and craving a delicious sandwich, be sure to visit Full Belly Deli. This local gem is an absolute favorite sandwich shop and is well-loved by many, including local extreme sports celebrities who often stop by for a bite. The moment you walk in, you'll notice the cool memorabilia and decor adorning the walls, giving the place a unique and welcoming atmosphere. Not only are the sandwiches top-notch, but the deli itself is steeped in history – the building development is owned by the parents of gold medal-winning skier Julia Mancuso. Don't miss the chance to try their mouthwatering sandwiches while soaking up the local vibes and enjoying the connection to the world of extreme sports.
Night owls will love North Lake Tahoe's social scene, with great pubs, cocktail bars and casinos dotted around the lake. North Lake Tahoe has some premiere sports bars such as Pete 'n Peter's and Rookies Sports Bar, where you can watch the big game while also challenging your friends to a game of pool and darts. Experience the local musical talent at The Fat Cat Cafe and listen to live jazz at Moody's Bistro and Lounge.
Need A Break From The Great Outdoors?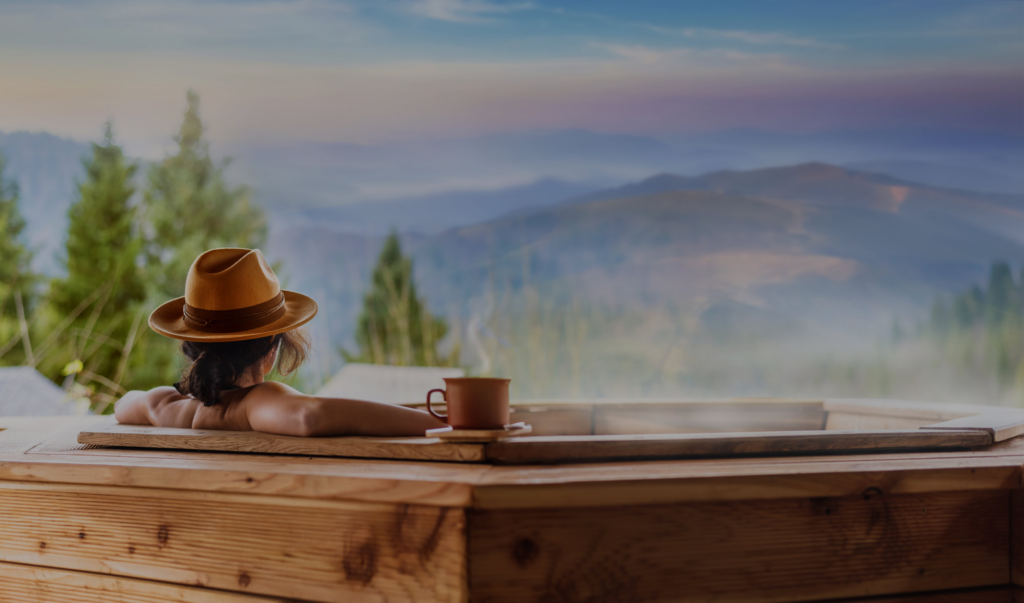 Shopping is a sport in itself and North Lake Tahoe has some great shopping options to choose from. From high end stores to local craft shops, North Lake Tahoe has something for everyone. For a real shopping spree, head to some of North Lake Tahoe's best shopping malls like Cobblestone Center and The Village at Palisades Tahoe, with a wide range of shops from The North Face to quirky boutiques, you're sure to find something for you.
If you've had enough jet skiing around the lake or in need of a massage after shredding the slopes, North Lake Tahoe's extensive selection of spas have you covered. Treat yourself to a relaxing spa treatment that is sure to leave you rested and rejuvenated. Head over to Aloha Spa Tahoe and experience pure serenity with their treatments inspired by Hawaiian culture and its healing elements. This would make for the perfect day out for those looking to escape the great outdoors for some R&R.
Best Places To Stay In North Lake Tahoe
Along with North Lake Tahoe's incredible scenery, it also has some of the best rental homes for you to enjoy and embrace your surroundings. Staying in a cozy North Lake Tahoe cabin by the lake is a Lake Tahoe tradition, and with so many options from large, small, and even pet-friendly cabins, there is something for everyone.
Why not go all out and book a luxury cabin for you and your friends to enjoy. Get the real VIP experience with your own private sauna, hot tub and incredible panoramic views. Enjoy a beer on the patio while grilling on the BBQ, and only a short walk away from the Northstar Village gondola, you're in the best location.
Immerse yourself in North Lake Tahoe's natural beauty by staying in the unique Tahoe Treehouse. Nestled in the forest, enjoy the fresh mountain air, scented pine trees and filtered lake views in this beautifully remodeled cabin. With a private hot tub, gas fireplaces and large BBQ grill, you have everything you need for an authentic Lake Tahoe experience.
Bring your furry friend along for the trip to North Lake Tahoe with great pet-friendly rental cabins available. The cabins are well maintained and spacious with great outdoor space for your pets to roam free. You don't have to compromise on a vacation rental when bringing pets because there's beautiful, newly built pet-friendly cabins, with great amenities waiting for you and your family to enjoy.
A few commonly asked questions about North Lake Tahoe
Where is North Lake Tahoe?
North Lake Tahoe is the area north of Lake Tahoe consisting of several small towns such as Kings Beach, Carnelian bay, Tahoe Vista and Truckee. Municipally, and regionally, North Lake Tahoe straddles the border of California and the state of Nevada.
How far away is North Lake Tahoe to South lake Tahoe?
Lake Tahoe is about 22 miles across north to south. The drive from North Lake to South Lake Tahoe takes around an hour.
Where is the nearest ski resort in North Lake Tahoe?
North Lake Tahoe is home to some world-class ski resorts, with the closest ones being Alpine Meadows at Palisades Tahoe and Northstar California Resort. Both of which are within an easy hour drive of North Lake Tahoe.
Where's the best area to stay in North Lake Tahoe?
The best place to stay in North Lake Tahoe is in a cabin just north of the main towns. This means you are close to the towns and restaurants while also being high enough to get the best views of the lake.