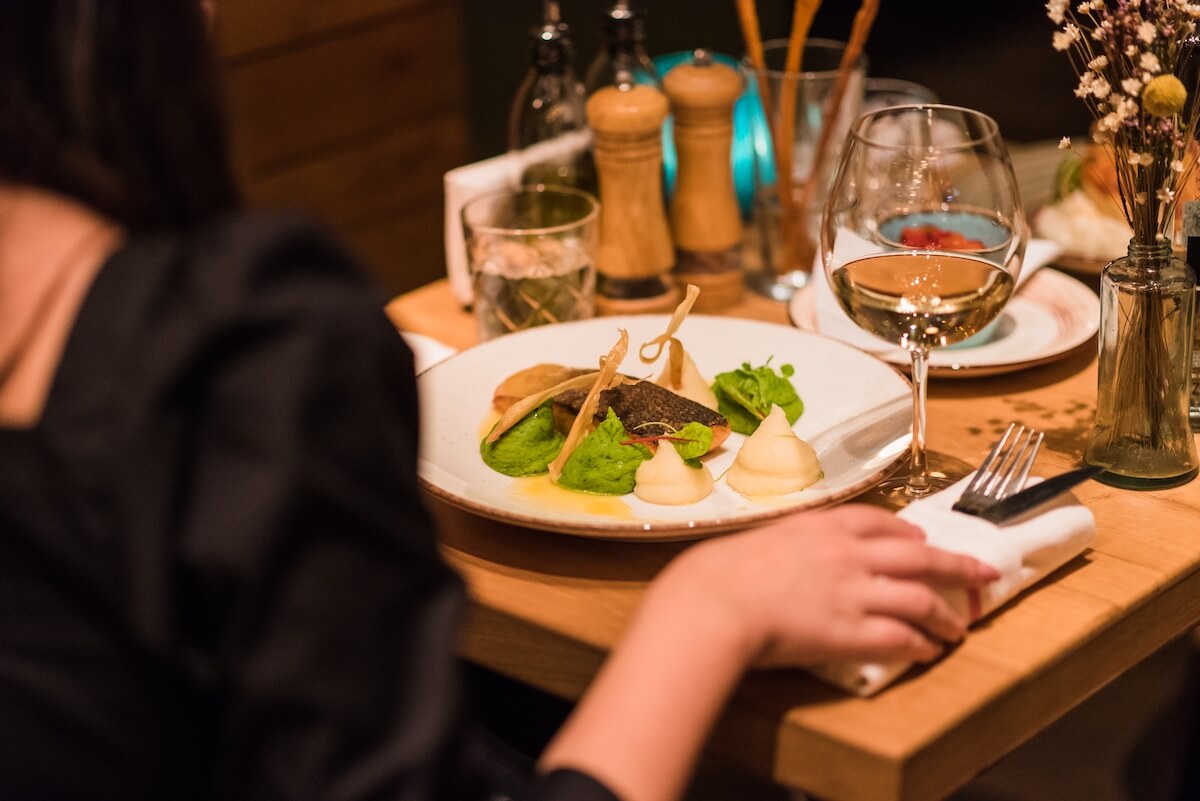 Top Things to Do in Lake Tahoe: A Guide for Food and Wine Lovers
If you're a total foodie and looking for a getaway filled with delicious food and wine, look no further than Lake Tahoe. Here at the lake, you'll find a wealth of activities and experiences for food lovers, from wine tastings to gourmet dinners and everything in between.
In this guide, we'll take a look at some of the top things to do in Lake Tahoe for food and wine lovers. Take note of some of the popular eateries in Lake Tahoe and experiences worth putting on your to-do list.
Explore the Tahoe City Farmers Market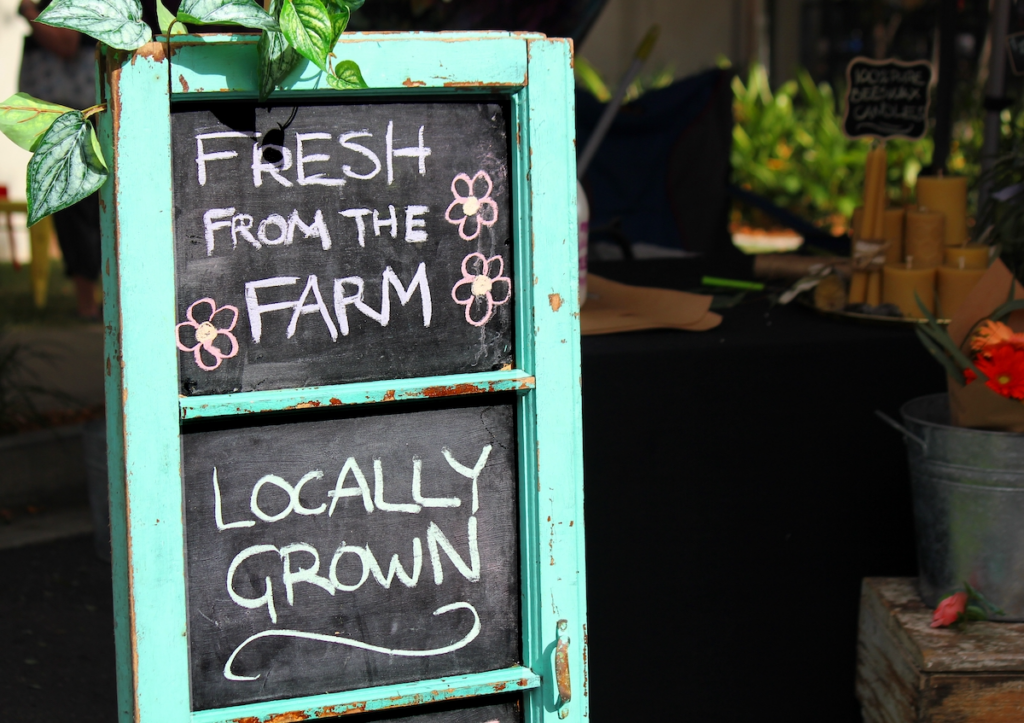 The Tahoe City Farmers Market should be on every foodie's to-do list on their visit to Lake Tahoe. It is one of the best ways to experience the real taste of Lake Tahoe. On every Thursday from May to October, the farmers market has a wide range of local produce, artisanal goods, and handmade crafts.
Sample fresh berries, artisanal cheeses, and local wines, and take home some unique souvenirs to remember your trip. Live like a local and browse the Farmers Market for the best locally sourced produce Lake Tahoe has to offer!
Attend the Lake Tahoe Food and Wine Festival
For well seasoned foodies, the Lake Tahoe Food and Wine Festival is a must-attend event. Held annually in Summer, this festival features some of the region's top chefs, winemakers, and mixologists.
Enjoy tastings, cooking demonstrations, and seminars, and meet some of the most talented culinary professionals in Lake Tahoe. Come away with some great new culinary skills, perfect for impressing friends back home at your next dinner party!
Visit Local Wineries and Breweries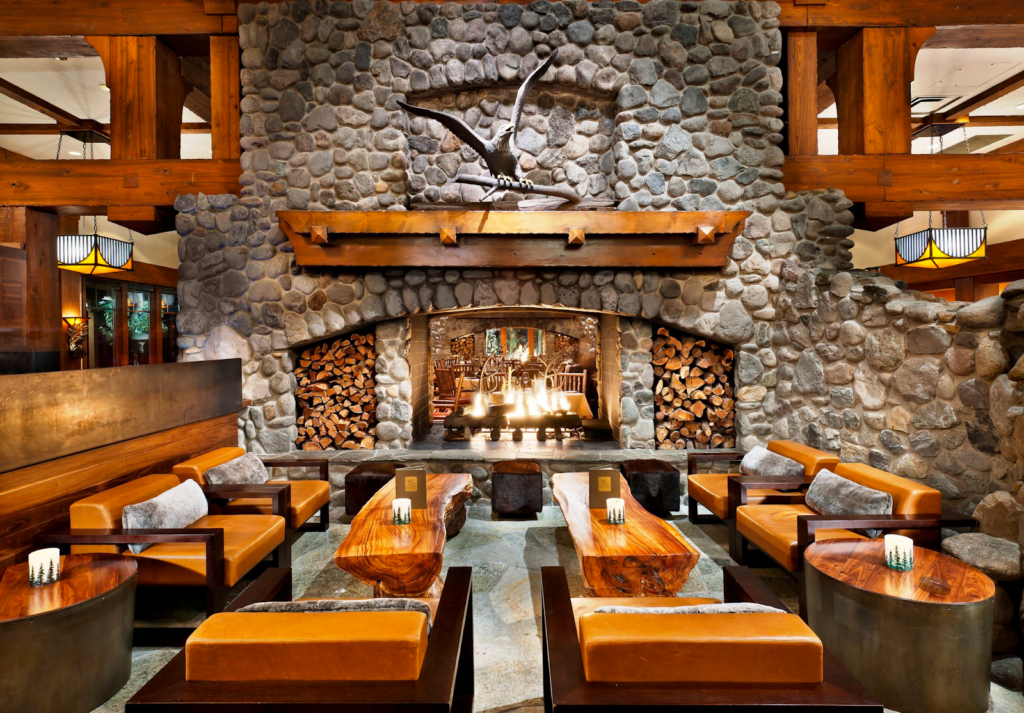 Lake Tahoe is home to a growing number of great wineries and breweries, each offering its own unique take on the region's flavors. Some top wineries to visit include Tahoe Ridge Winery, Lone Eagle Grille, and Cold Water Brewery & Grill.
Tahoe Ridge Winery is a must-visit for all wine lovers. They specialize in creating wines made from high-altitude grapes that grow specifically in the Lake Tahoe region. Now only is the wine delicious, but you can enjoy it from their amazing tasting room, which offers stunning views of the surrounding mountains. Their friendly staff is on hand to share their knowledge of the winemaking process – allowing you to come away a real wine connoisseur.
Lone Eagle Grille is another great option, located right on the shores of Lake Tahoe. Here you can enjoy their signature Lone Eagle Grille Cabernet Sauvignon, which is aged for 24 months in oak barrels, resulting in a rich and complex flavor.
Finally, if you're looking to mix it up, head over to Cold Water Brewery & Grill for a cold, frosty beer. Their brews are made on-site using locally-sourced ingredients. Learn about the production process from the experts themselves. Their spacious outdoor patio is the perfect place to enjoy a pint while taking in the breathtaking Lake Tahoe scenery.
Take a Gourmet Cooking Class
If you're looking to improve your culinary skills, why not take a gourmet cooking class? Lake Tahoe offers a range of classes for all skill levels, from beginner to advanced. Learn how to prepare local specialties like smoked trout and venison, or explore international cuisines like Italian and Thai. You'll be the envy of all your friends at your next dinner party.
Dine at Top-Rated Restaurants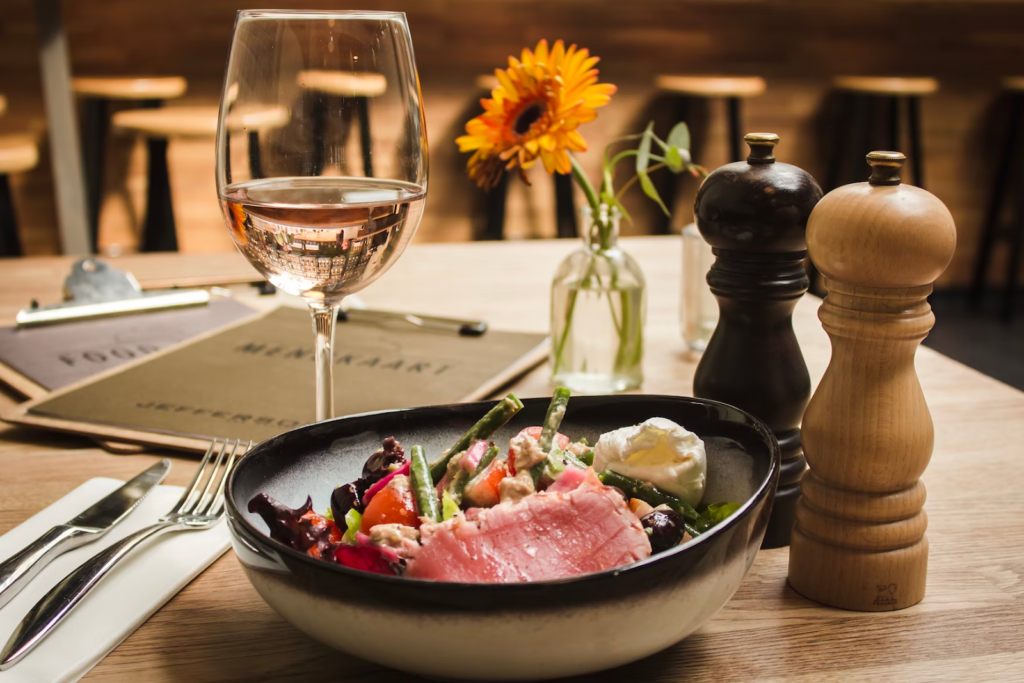 Finally, no food lover's trip to Lake Tahoe would be complete without a visit to some of the region's top-rated restaurants. From fine dining to casual bistros, Lake Tahoe offers a wealth of options for every taste and budget. Some top restaurants to include on your to-visit list are the PlumpJack Cafe, Jake's On The Lake, and Evan's American Gourmet Cafe.
For an upscale dining experience, PlumpJack Cafe in Squaw Valley is a must-visit. Their menu features fresh and seasonal ingredients, with dishes like seared foie gras and wild mushroom risotto – perfect for those with a refined food palette.
Located right on the shores of Lake Tahoe, Jake's On The Lake offers a stunning view of the water as well as mouth-watering cuisine. Their menu focuses on fresh seafood, with dishes like grilled octopus and miso-glazed sea bass.
Finally, Evan's American Gourmet Cafe in South Lake Tahoe is a local favorite for its creative and inventive dishes. Their menu changes frequently to incorporate seasonal ingredients. They are known for their standout dishes like the duck confit salad and the Kobe beef carpaccio. No matter which restaurant you choose, you're sure to have a memorable dining experience in Lake Tahoe.
Finding Accommodation in Lake Tahoe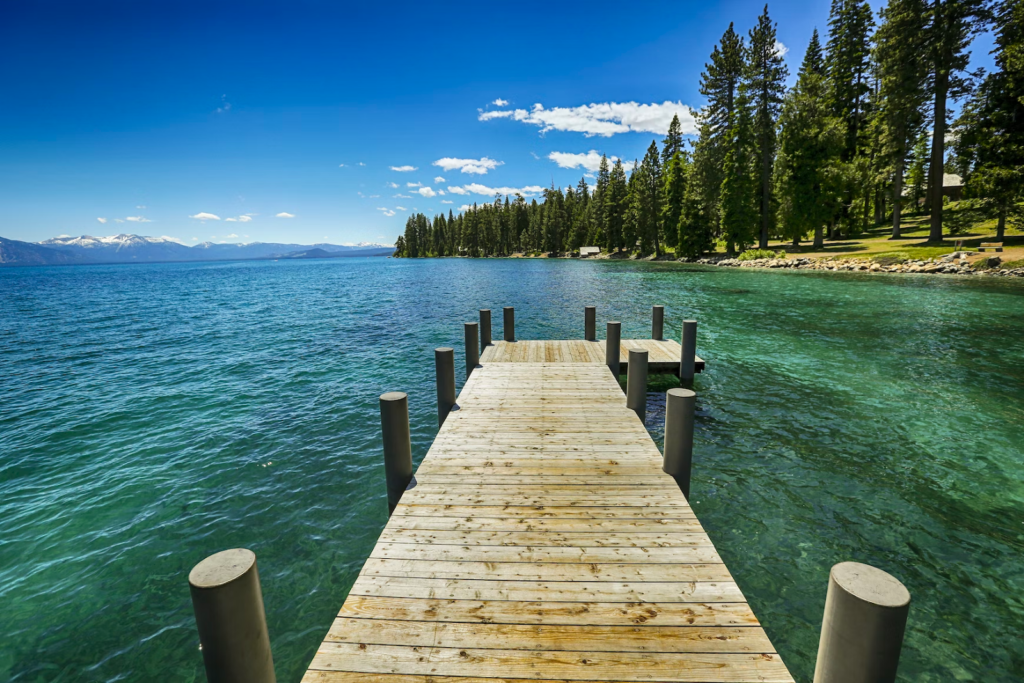 Along with experiencing the region's amazing food and wine, choosing the right accommodation can really elevate your Lake Tahoe vacation. Enjoy all that Lake Tahoe has to offer from the comfort of a cozy rental cabin or beautiful lake side villa.
Truckee-Donner is a foodie's paradise, with a wide variety of dining options right at your doorstep. From upscale restaurants to casual cafes, there is something to suit everyone's tastes. With its stunning scenery and endless outdoor activities, including hiking, skiing, and water sports, you'll never be bored. Truckee-Donner is the ideal destination for all nature enthusiasts, food lovers and adventure seekers alike.
Vacation Rental Assistance offers a range of vacation and cabin rentals in Lake Tahoe. With so many options available, anyone looking to explore this beautiful region is bound to find the right vacation rental to suit them. Choose from a wide range of properties, from cozy cabins to luxury villas looking out onto Lake Tahoe. Enjoy all the high-end amenities you need for a comfortable and memorable stay.
Fork in the Road
If you're a food and wine lover planning a trip to Lake Tahoe, you're in for a real treat. With its wide range of culinary experiences like farmer's markets, cooking classes, wine tastings and gourmet dinners, Lake Tahoe is the perfect destination to explore all your foodie desires. And with Vacation Rental Assistance's wide range of rental cabins and villas, finding the right accommodation has never been easier.
So start planning your trip to Lake Tahoe today, and get ready for an unforgettable culinary adventure your tastebuds won't soon forget!