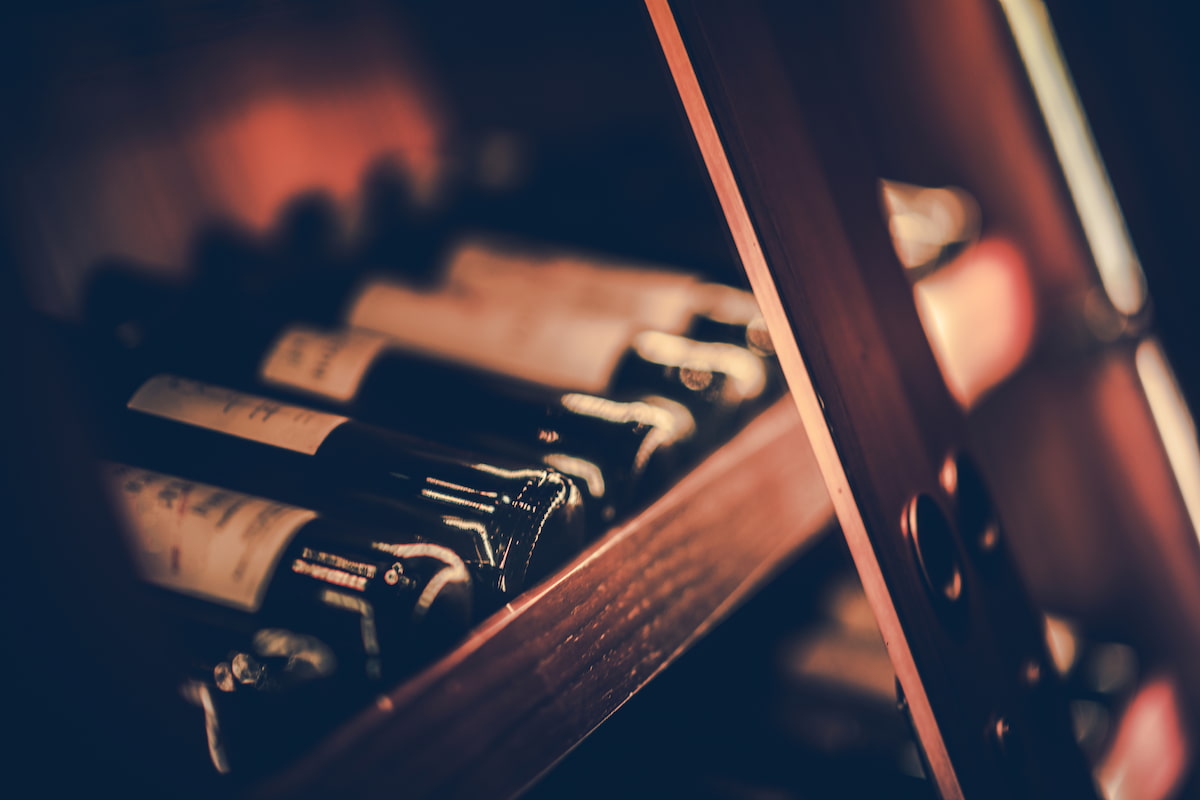 Wineries near Lake Tahoe: Elevate Your Vacation Experience!
In the shadow of the majestic Sierra Nevada mountain range, with its crystal blue waters reflecting a perfect skyline, Lake Tahoe is not only a sanctuary for adventure seekers and nature enthusiasts but also a burgeoning haven for wine connoisseurs. An unsung hero in the world of viticulture, the Lake Tahoe region possesses a unique climate, fertile soils, and passionate wine artisans, along with breathtaking views and luxury accomodation. So polish off those wine tasting skills and get ready to come on a journey through a diverse landscape of vinous delight that promises to satisfy the palates of both novice wine tasters and discerning connoisseurs.
Read on as we uncork the essence of Lake Tahoe's wineries, revealing the region's burgeoning wine industry and diverse viticultural offerings. From intimate tasting experiences in family-owned vineyards to exquisite wine-and-dine events overlooking the lake's pristine beauty, the wine culture here is as multifaceted and charming as the panoramic vistas that surround it.
Whether you're a seasoned sommelier, a wine lover seeking new thrills or just a group of friends seeking a fun day out, we invite you to immerse yourself in our exploration of Lake Tahoe's best wineries and wine experiences. 
Welcome To Cloud Wine…
Prepare for a voyage of flavors that offers more than a taste of wine, but a comprehensive immersion into a winemaking tradition that reflects the region's distinctive natural elegance. Here are some of our top winery and vineyard picks located throughout Lake Tahoe.
Truckee River Winery
(Truckee, California)
Nestled in the heart of Truckee, this winery is affectionately known as the "Highest and Coldest" winery due to its unique high altitude location. Offering handcrafted wines primarily from Pinot Noir grapes, Truckee River Winery provides an intimate tasting experience in their rustic cabin-like tasting room. Their outdoor seating area is perfect for enjoying a glass of wine while taking in views of the beautiful Truckee River, and during winter, visitors can also enjoy a game of broomball on their outdoor ice rink.
Nevada Sunset Winery
(Reno, Nevada)
Although not located directly on Lake Tahoe, it's included in the greater Tahoe region and has quickly gained a reputation for its eclectic wines and urban, yet inviting tasting room. The Nevada Sunset Winery provides a unique Nevada twist to the wine tasting experience, showcasing a wide variety of locally sourced wines in an innovative, welcoming setting. They also offer events like Paint and Sip nights and food pairings that enhance the overall wine tasting experience.
Great Basin Winery
(Reno, Nevada)
Another star of Reno's burgeoning wine scene, Great Basin Winery is dedicated to producing exquisite, Nevada-grown wines. Specializing in high-altitude viticulture, their tasting room offers a unique selection of wines alongside a rich history of the region's winemaking journey. The winery often hosts wine pairing dinners, educational events, and tastings that provide an all-around immersive wine experience.
Madroña Vineyards
(Camino, California)
A bit of a drive from Lake Tahoe but well worth the visit, Madro​​ña Vineyards is a family-owned and operated winery set in the stunningly beautiful El Dorado appellation. Known for their high-elevation, handcrafted wines including bold reds and expressive whites, the Rucksack Cellars tasting room at Madroña Vineyards offers panoramic views of the vineyards and a variety of tastings, including barrel samples, vertical tastings, and curated wine flights.
Montoliva Vineyard & Winery
(Chicago Park, California)
Drawing inspiration from the mountainous regions of Italy, the Montoliva Winery produces Sierra Foothills wines primarily from Italian varietals. Their rustic tasting room offers visitors a chance to try their distinctive wines, such as Sangiovese and Aglianico, in a laid-back setting that reflects the spirit of the Sierra. The vineyard hosts numerous events throughout the year, including release parties and themed tastings, offering visitors an authentic taste of Italian winemaking tradition in the heart of California.
Nello Olivo Winery
(Placerville, CA)
Housed in a charming 19th-century building, Nello Olivo Winery is all about the fusion of tradition and innovation. They specialize primarily in Italian wines and blends from 11 varieties of estate-grown grapes, including Sangiovese and Primitivo. Wine tasting sessions at the historic Sequoia Mansion offer a unique ambience, and they also host special events like winemaker dinners. Enjoy a unique wine tasting experience in their historic, and some say haunted, wine cellar!
Tahoe Tasting
Although not located near a vineyard, or even on land, Tahoe Tasting offers visitors a unique wine tasting experience like no other. Hop aboad the Golden Rose, a beautiful 1953 Chris Craft Venetian Water Taxi, and cruise Lake Tahoe while sampling everything from a crisp, light-bodied whites to robust, full-bodied reds, plus some delicious charcuterie boards.
Operating out of South Lake Tahoe, Tahoe Tasting offers daytime and sunset cruises, even private charters for special events like bachelorette parties. A Tahoe Tasting boat tour blends both the ultimate wine tasting experience with the infamous Lake Tahoe views – what better way to sip and savour the region's flavour than by on the lake itself!
It's Always Wine O'Clock!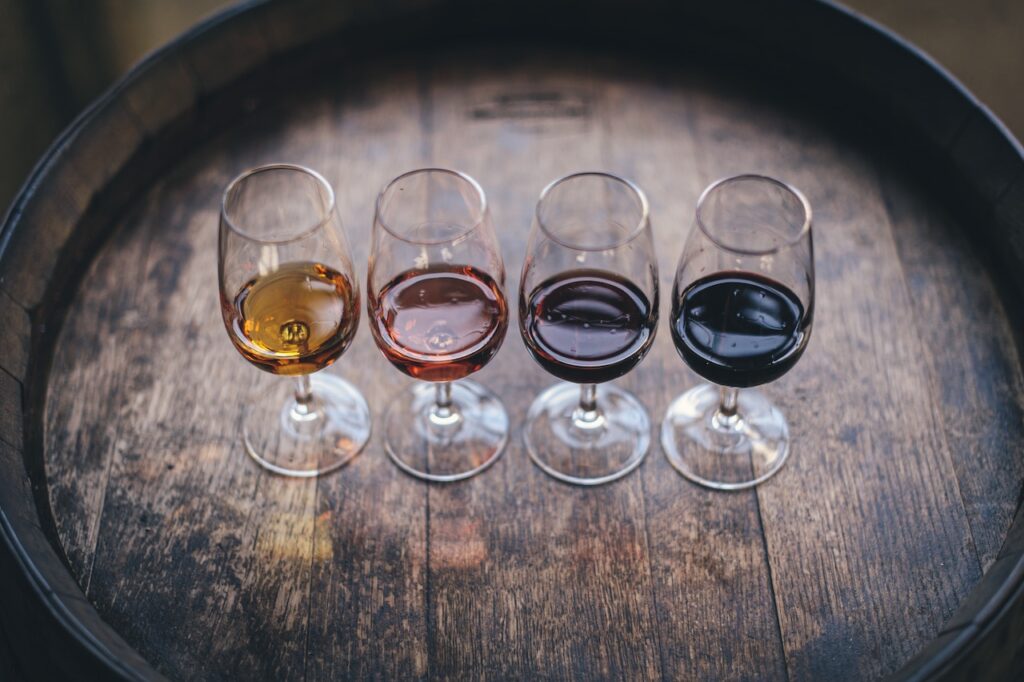 As we come to the end of our exploration of Lake Tahoe's wine country, it's clear that this region is more than just a winter sports or summer lake destination. Its unique terroir, coupled with the passion and innovation of its local winemakers, have shaped a wine culture that is as multifaceted and captivating as the area's natural beauty.
Whether you're unwinding in the intimate setting of a family-owned vineyard like Madroña, sampling innovative blends against the colorful backdrop of the Nevada Sunset Winery, or savoring fine vintages at an exclusive wine tasting club, the wineries of Lake Tahoe offer an enological journey that satisfies the palate and feeds the soul.
So wine not plan your next Lake Tahoe winery tour getaway today? Whether you're there to improve your tasting skills or to let off some steam with friends, come enjoy the spectacular scenery with a crispy, chilled rosé in hand. With every sip, you'll taste not just the fruits of this exceptional land, but also the spirit and dedication of the artisans who crafted it.
Cheers to your next adventure in Lake Tahoe, a destination where the wine is as unforgettable as the views!
Commonly Asked Questions About Wineries and Vineyards in Lake Tahoe
What types of wine are produced in the Lake Tahoe area?
The Lake Tahoe region, particularly El Dorado County, is home to a broad spectrum of grape varietals due to its diverse terroir. You can find an assortment of wines including Zinfandel, Cabernet Sauvignon, Merlot, Chardonnay, and various Rhône and Italian varietals.
When is the best time to visit wineries in Lake Tahoe?
Most wineries in the Lake Tahoe region are open year-round, but the best time to visit can often be during the fall harvest season (September through November) when the winemaking process is in full swing. Spring and summer also offer beautiful weather and often coincide with a number of wine festivals and events.
Are there wine tours available that will transport us from winery to winery?
Yes, there are several companies offering wine tours in the Lake Tahoe region, which typically include transportation, guided visits to several wineries, and often a picnic lunch. Tahoe Tasting also offers a unique experience of wine tasting on a boat tour.
Can we purchase wine directly from the wineries?
Yes, most wineries have wine for purchase directly from their tasting rooms, and many also offer online sales and shipping to certain states.